Discontinued 😞
Unfortunately, this product has now been discontinued.
Description
Changing props is always a hassle but not anymore with the Spedix Quad Wrench. The wrench uses a one-way bearing so you can simply tighten up your M5 nuts without having to remove the tool every half turn, just crank away until the nut is tight or simply flip it over and use the other side to take a nut off.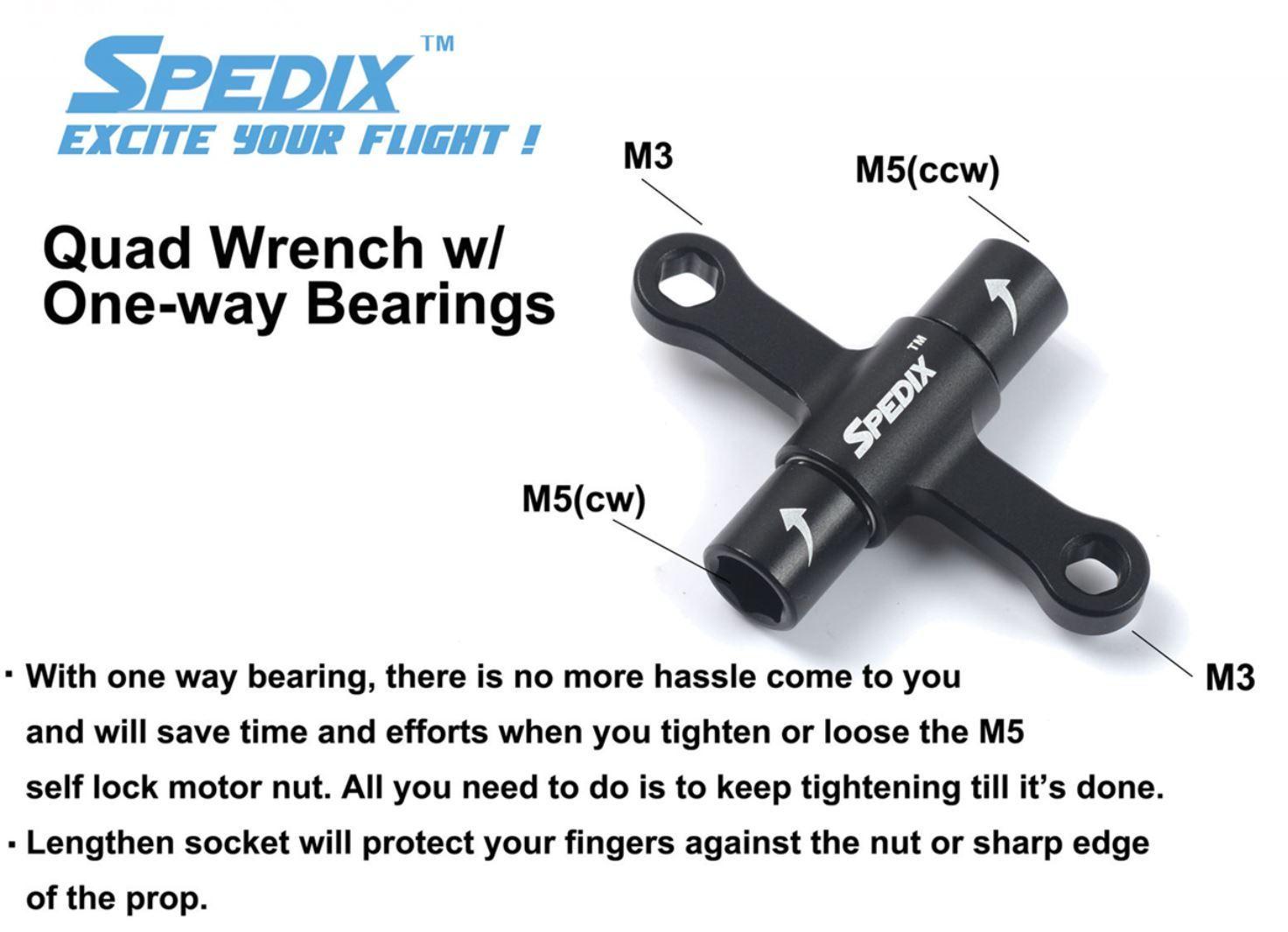 Found it cheaper elsewhere?
When will I receive my order?