Reward Points ⭐️
You could earn 239 points from this item.
Learn more
.
Description
SQ-ES126 is an MCU based on STM32, equipped with a high-definition OLED digital display, supports Type-c interface 5V power supply and firmware upgrade.
The three LEDs on the front are illuminated at close range, allowing users to use and comfort in dark environments. SQ-ES126 is a smart screwdriver with multi-directional angle sensing. At the same time, it is a smart screwdriver that is illuminated and can also be used in manual mode.
Laptop Repair Case Test
I've been using this screwdriver for a few months now and it's grown on me a lot. It doesn't have quite as much brute-force as the cheaper alternatives for big screws, but pretty much anything in a laptop it's far quicker and more accurate.-Adamant IT

Screwdriver Operation
Press B, enable LED smart lighting function. Press A . the lighting function is not enabled. On the standby interface, long-press the A or B key and gesture shaking the screwdriver clockwise. The logo of the OLED screen moves up, means automatically unscrewing the screw. On the standby interface, long-press the A or B key and gesture shaking the screwdriver counterclockwise. The logo of the OLED screen moves down, means automatically tighten the screw.
Gear setting: Stand-by interface press the A or B key three times in a row, to enter the gear setting interface. Press the key to select the working gear of the screwdriver. After the selection is completed, long-press or release your hand to wait for the data to be saved and automatically return to the standby interface.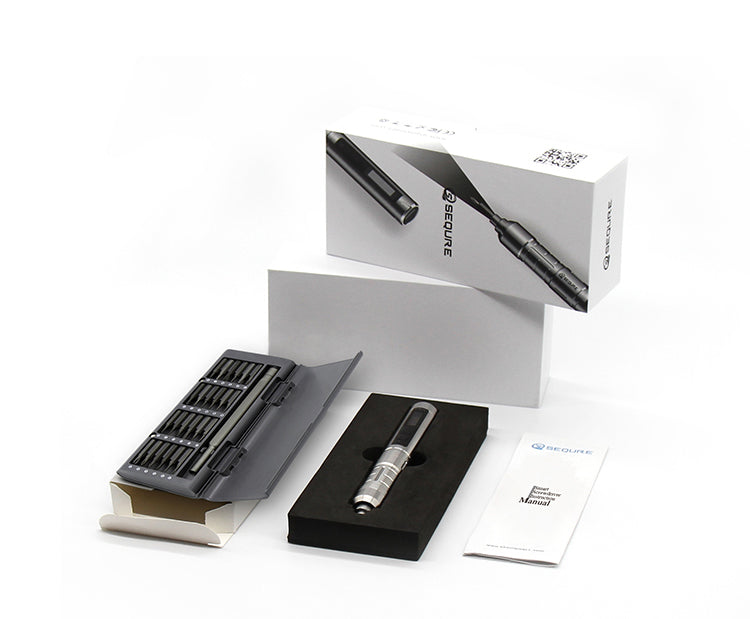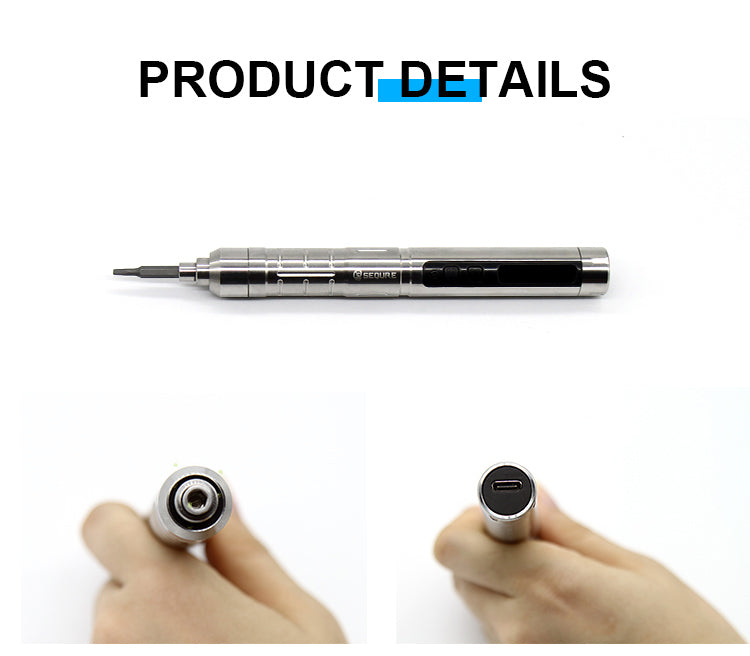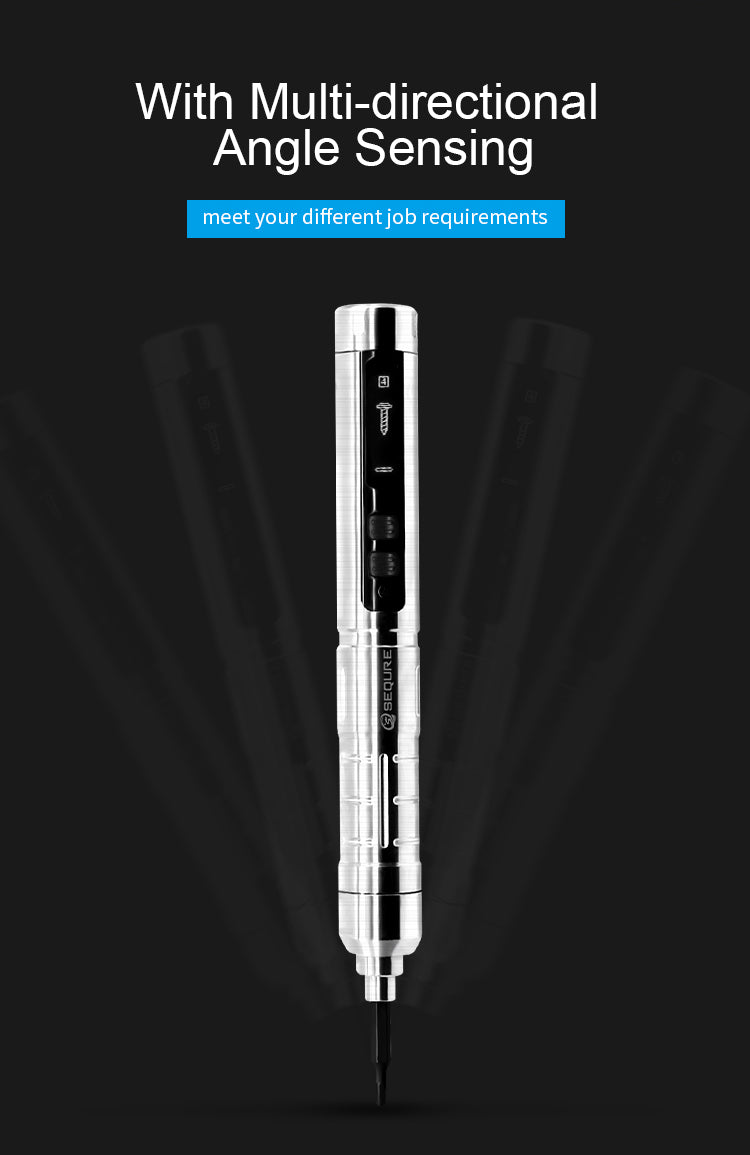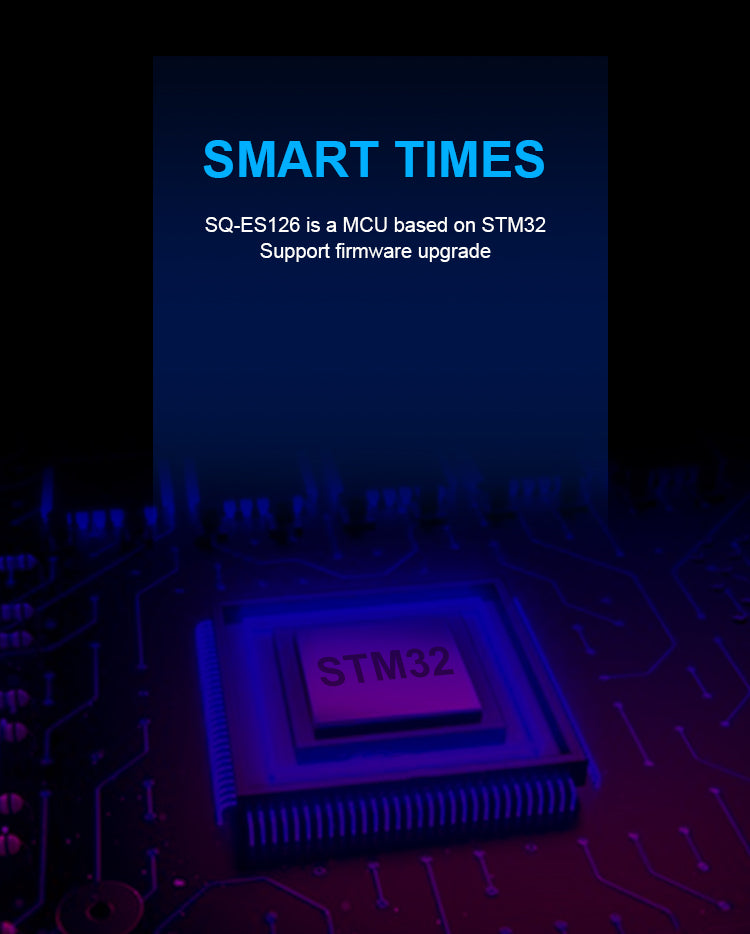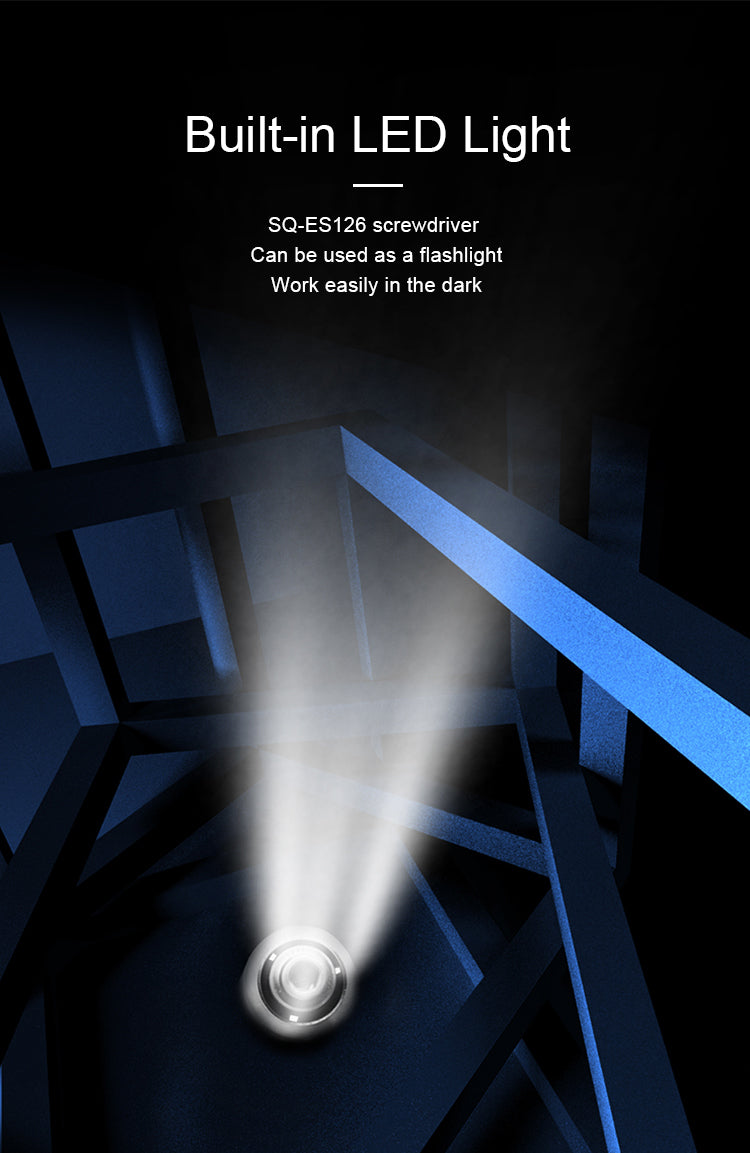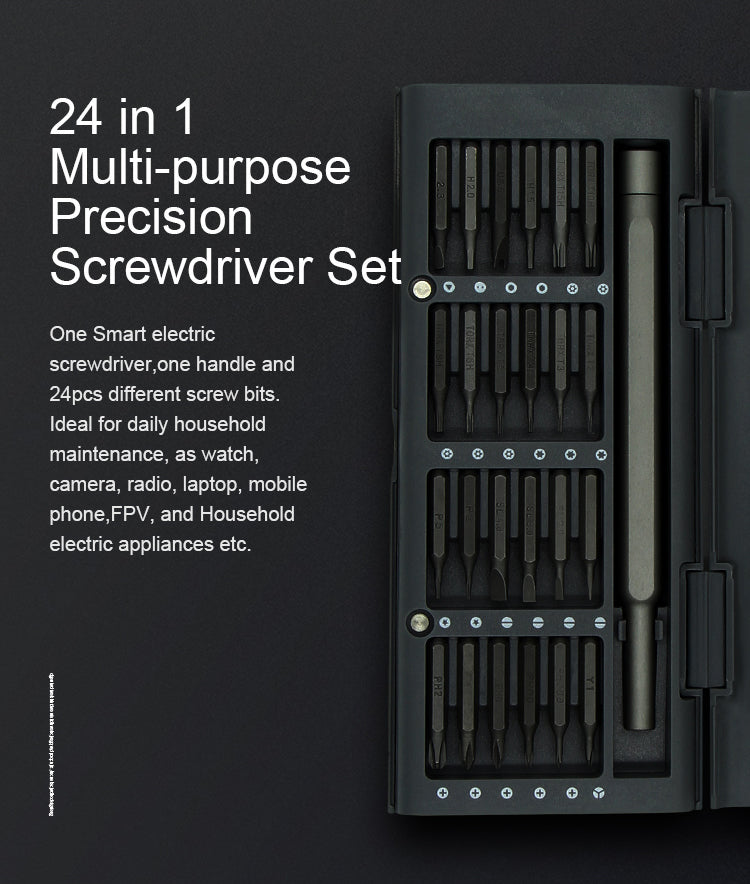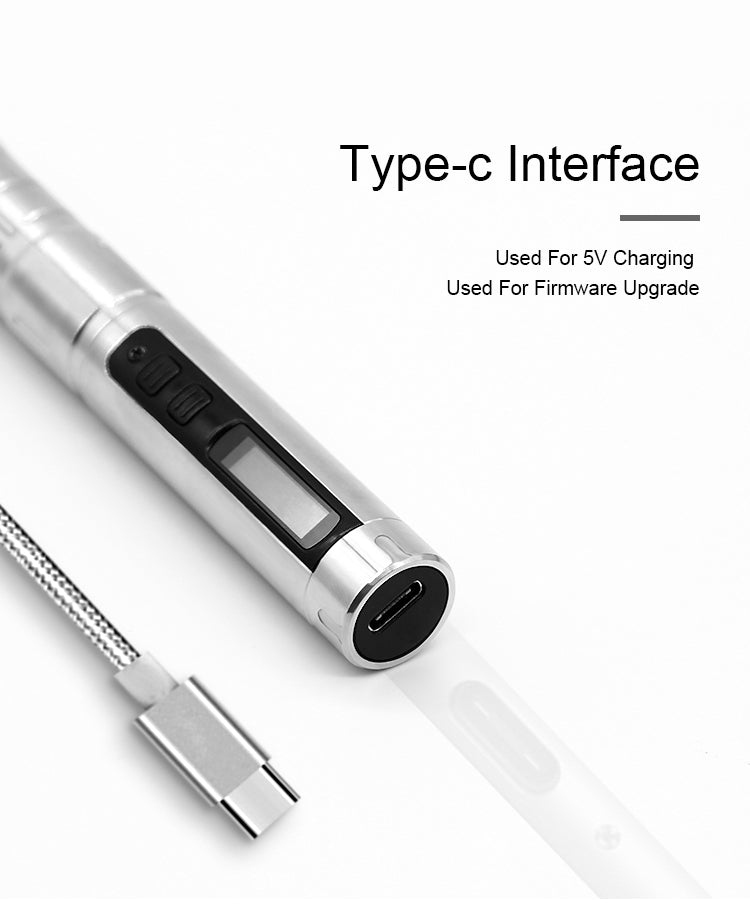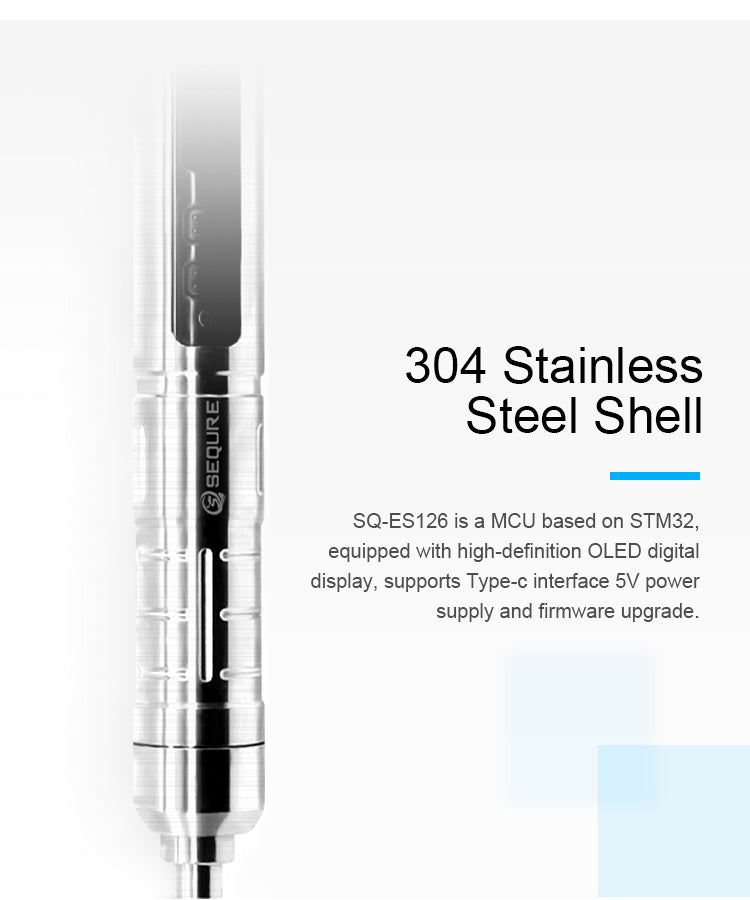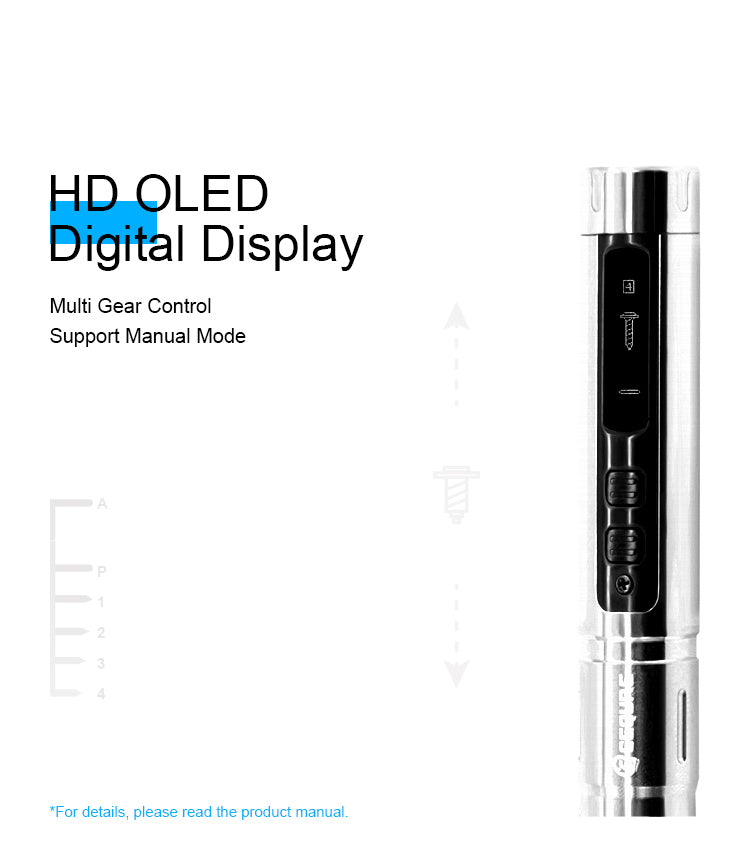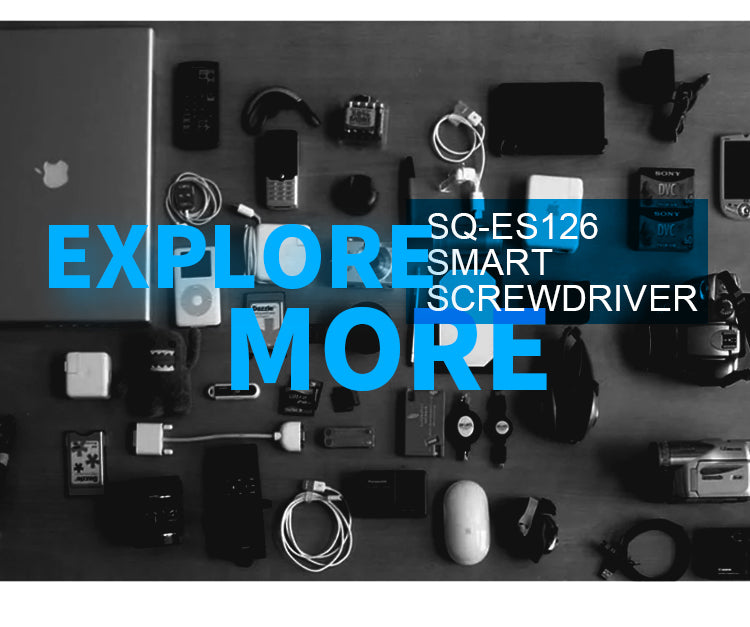 SQ-ES126 Certificate and Test Report
Packing Contents
1 x SQ-ES126 Smart Screwdriver
24 x Screwdriver Bits
1 x Manual Handle
1 x Instruction Manual
Specifications
Motor rating: 0.5W
Sequential driver ratio 64:1
RPM: 245
Product Net Weight: 122g
Packing Size: 172*80*48mm
Product Details
| | |
| --- | --- |
| Product Type | Tool |
| Shipping Weight | 250 grams |
| Vendor | Sequre |
Found it cheaper elsewhere?
Customer Reviews
Did you know that you could earn 50 reward points for every product review left and an additional 25 points for also adding a photo? Learn more.