Description
Used as a convenient way to add a quick disconnect to a Caddx Vista build. Easily unhook and reattach without having to unsolder wires. Uses high-quality silicone insulated wire.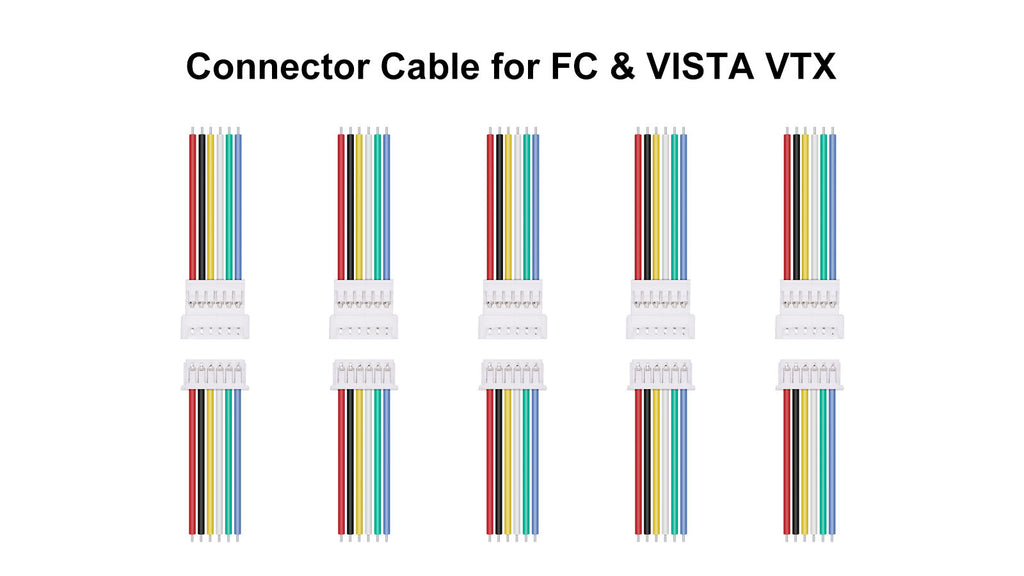 Bullet Point
The male connector cable is fitting for Digital VTX like Caddx Vista, Nebula, and the female connector is compatible with F4 AIO 35A Toothpick FC.
Just plug and play, convenient for installation and take apart.
The connector cable has a 20mm length with 20 AWG silicone cable.
This cable set is included 5pcs 6-pin male connector cable and 5pcs 6-pin female connector cable.
Specification
Item: Connector Cable Set for Digital VTX

Length: 20mm

Weight: 

0.29g/pc (male connector) / 0.36g/pc (female connector)

Wire Type: 30AWG
Diagram for VTX With RX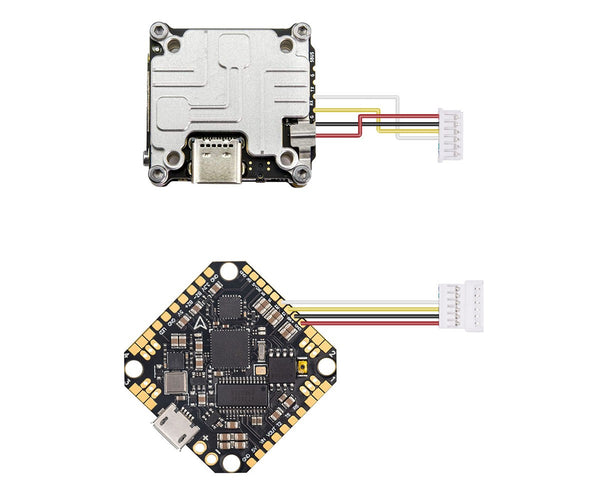 Diagram for VTX Without RX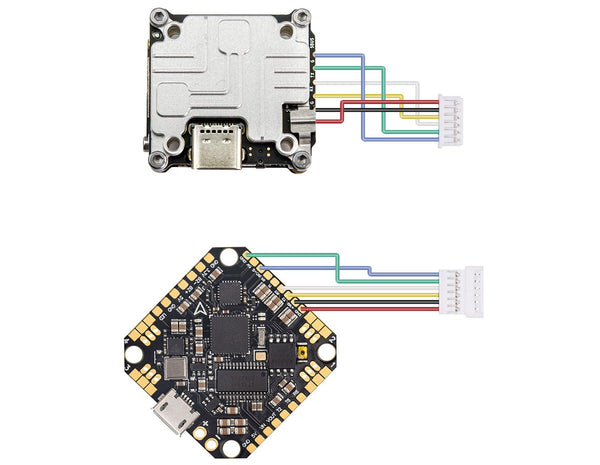 Package
5 * 6-Pin Male Connector Cable

5 * 6-Pin Female Connector Cable
Found it cheaper elsewhere?
When will I receive my order?